Mobile Router... Add to your Bus Watch System. WiFi GPS Tracking for your Motor Coach. Famous REI Bus Watch and A REI Router

Products providing value, reliability, safety, security, and quality
Combining over 175 years of product research and development for School Bus, Transit, Motor Coach, Shuttle Bus Industry.

1.866.424.0575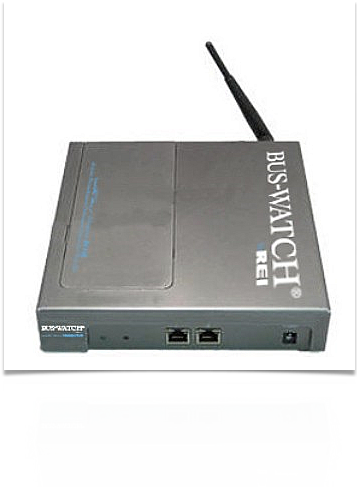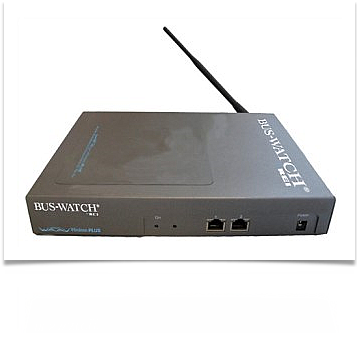 Your business is going places and REI is keeping pace connecting you every mile along the way. BUS-WATCH® MB1 / MB2 are specialized mobile broadband routers for the transportation providers, with thousands of happy users on busses, trains, and other vehicles. Worldwide public safety, military, law enforcement and broadcast clients depend on the quick installation and affordability of BUS-WATCH MB1 MB2 multiple connections routers - and users enjoy the extra bandwidth of multiple celluar links. Whether they're using a laptop, BUS-WATCH® DVR system or other handheld devices, they'll get reliable Internet access just about anywhere.
Part No. 832101
BUS-WATCH® MB1 Mobile Router


Features:

- Dynamic Bandwidth Allocation
- Content Filtering
- Configurable Splash Page
- Recommended for 1-10 Users
- 3G EVDO or HSPA Cellular Router
Part No. 832110
BUS-WATCH® MB2 Mobile Router


Features:

- Dynamic Bandwidth Allocation
- Content Filtering
- Configurable Splash Page
- Recommended for up to 25 Users
- Dual Connection with TCP or UDP

Passenger WiFi GPS Tracking Remote Vehicle Surveillance (Live View)
Low profile adhesive mount antenna PN: 832203
Glass adhesive mount antenna PN: 832202
Roofmount, through hole antenna. PN: 832204
BUS-WATCH® MB1 Mobile Router
DETAILS:
3G EVDO Rev A or HSPA cellular router AC or DC power and two Ethernet ports
Rugged enclosure with antenna connection for best signal reception
Browser-based remote management and remote firmware upgrades
Out-of-the-box Control Room GPS vehicle data using Goggle Maps with third-party vehicle location intergration available
BUS-WATCH® MB2 Mobile Router
DETAILS:
Dual Connection with TCP and/or UDP loading-balancing
Double bandwidth by sharing device load across two on-board modems
3G EVDO Rev A and/or HSPA
Swap modems easily and support multiple carriers
Out-of-box "Control Room" GPS
Special BUS-WATCH Transit Edition optimized for high capacity vehicles
Mobile Broadband - Onboard, Online, On-The-Go


CALL FOR PRICING AND AVAILABILITY
VIEW NEW COMPLETE
REI CATALOG
Call For Update Pricing