Elite Entertainment Video System for Your Motor Coach Applications... Manufacture by REI... Sold through Bus Radio an Video Supply. Same Day Shipping

Products providing value, reliability, safety, security, and quality
Combining over 175 years of product research and development for School Bus, Transit, Motor Coach, Shuttle Bus Industry.

1.866.424.0575
Designed to accept many of the audio and video players you have grown accustomed to with past systems. Items such as AM/FM/CD Stereo Radio, DVD player, MP# player and REI Seat Audio Headphone system can be seamless integrated with ELITE. In addition, added is the capability to handle the REI Digital Video Player, 8 channel A/V Selector, IPOD® interfaces, GPS navigation and S-video input for computer presentations. Many configurations are available. Design and layout is very important. If you are planning a new system build or need help with a existing one , please give us a call. We will help you customize your ELITE Entertainment System or troubleshoot any problem you might have.
Elite is the culmination of many years of experience supplying the motor coach industry with the very best in audio and video entertainment. REI once again raised the bar by developing the most advanced motor coach entertainment system in the world, the REI ELITE Entertainment System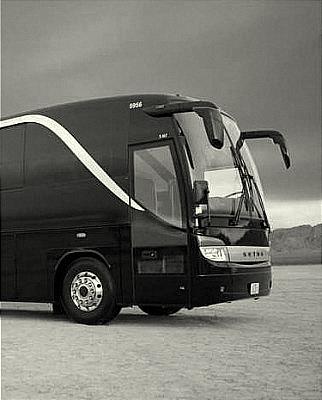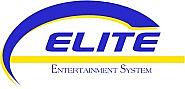 The Elite System is designed to produce high-fidelity stereo sound: whether you're listening to music or watching a movie, this powerful system is sure to please

1-877-726-4617
Manufactures Technical Support
1-877-726-4617
Manufactures Technical Support
IF YOU REQUIRE A BID BEFORE PURCHASE, SAVE TIME BY EMAILING US A LIST

contact@busradioanvideosupply.com
Features:
- Din style mount
- 9 channels of audio/video
- Source control including audio/video/aux
- Independent Driver /Passenger Control
- Back lit display
Designed with the driver in mind, the Elite controller has easy to use buttons, intuitive menus and a large programmable display. This intelligent controller puts 9 channels of audio and video at the drivers fingertips.
There are several more parts for the Elite System we don't have posted here Give us a call if you need help or do not find what you need.
CONTROL MODULE PN 700819
The Elite System Processing Unit Provides a centralized connection point for plug and play ease.
SYSTEM PROCESSING UNIT PN 700855
Features:

- SPU Centralize System Controls including:
- Passenger Audio and Video Sources
- Video Power and Signal Source
- Wireless Mic Integration
- Seat Audio Integration
Features:

- Operates with REI Elite System controller
- Amplified Audio Output
- LED Back Lit Buttons
- Advanced Power and Audio Circuitry Filter
- 9-32 Volt Operating Range
- Industrial Anti-Skip Mechanism
AUDIO / VIDEO SOURCE PN 710089
Features:

- 5 or 8 channel capability
- Digital LED channel display
- Individual volume control
- Multi-Lingual tour narration
- 3.5 mm stereo headphone jack
- All electronic switching (no moving parts)
- Headphone amp is overload & short circuit protected
- Compact Size: 1/2" recessed Depth (1" overall), 2" height, 5" width
- Components & cables selected for sound quality and reliability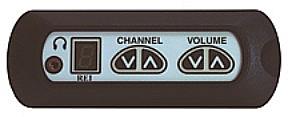 SEAT-BACK AUDIO MODULE PN 700741
Features:

Plays Up to 8 Independent Channels of Audio Simultaneously

8 CHANNEL A/V SELECTOR PN 710011

Features:

- Uses Compact Flash Cards for Reliable Data
- Designed to Integrate with Existing Entertainment System
- GPS Activated
- Maintenance Free Reliability
DIGITAL VIDEO PLAYER PN 710069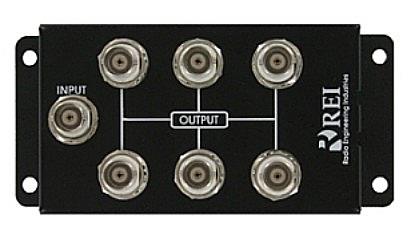 Features:

- Video Distribution Amp
- BNC Input
- 6 BNC Outputs
VIDEO DISTRIBUTION AMP PN 700887
VIEW NEW COMPLETE
REI CATALOG
Call For Update Pricing