OFFICIAL BUS-TRACKER™ SOFTWARE

Products providing value, reliability, safety, security, and quality
Combining over 175 years of product research and development for School Bus, Transit, Motor Coach, Shuttle Bus Industry.

1.866.424.0575

BUS TRACKER™
BUS-TRACKER™ Records Speed, Location of Bus and Route Takes. Eliminates the guessing of who, what, where, when and why. Keep track of passengers through precise mapping technology. View exact location in conjunction with video footage to establish indisputable proof. Compatible with all R-Series Digital BUS-WATCH® Surveillance Systems
Features:
Allows users to watch video from a variety of sources:
LiveView:
802.11 Wireless Networks
3G Cell Phone Networks
PlayBack:
802.11 Wireless Networks
USB Connected Local HDD Module
Local and Networked Archived Video Files

Metadata Information Display with Video:
GPS Information (Text and optional Graphical Displays)
Vehicle Sensors - Brakes, Turn Signals, Etc.
Accelerometer (Text and Graphical Displays)

Edit, Save, and Convert Video Clips for Easy Sharing of Video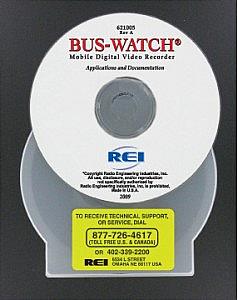 Providing parts and accessories for School Bus, Shuttle Bus, Transit Bus as well as Tour Bus and Motorcoach. Commercial Bus Radio & Video Products below OEM Dealer Prices. Featuring brands for Blue Bird, Ford, GM, IC Bus Corporation, MCI and Thomas Built Bus.
IF YOU REQUIRE A BID BEFORE PURCHASE, SAVE TIME BY EMAILING US A LIST

contact@busradioanvideosupply.com
1-877-726-4617
Manufactures Technical Support