1.866.424.0575
Although 15-inch monitors look impressive, they actually make it more difficult for your passengers to view because they hang down too low. It's time you join the growing number of bus operators who are choosing the new, more efficient JENSEN 7" and 10.2" widescreen monitors. This gives the passengers more head room, opens the coach up and allows for every two rows of seats to have their own, individual compact monitor.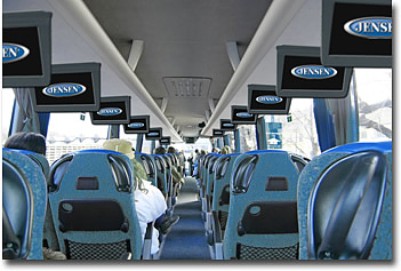 Being involved in the mobile electronics industry for nearly 40 years, we realize that OEMs and operators both seek simplicity. From our JENSEN plug-n-play systems to our heavy duty bus radios with integrated PA input, we achieve this feat. ASA prides itself on being the most forward thinking company in industry and we demonstrate that by bringing the latest in technologies (feature content and design) to the bus industry. Most importantly, ASA Electronics is a well established and reputable company that has stood the test of time and has maintained its presence in the mobile electronics industry through thriving economies as well as weak economies. That means we'll still be around many years from now and will be able to serve all our customer's current and future needs.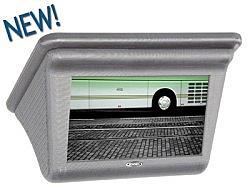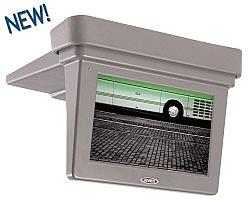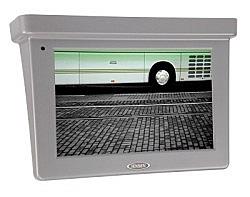 JENSEN 7" LCD Bus Monitor
JENSEN 10.2" LCD Bus Monitor Upgrade Kit
JENSEN 10.2" LCD Bus Monitor
ASA Bus & Motorcoach Video & Monitors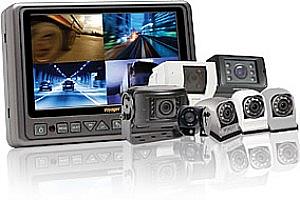 All Busses have Blind Spots and according to accident statistics:


Blind zones can range up to a staggering 55 feet or more.
Studies show the 2nd largest blind zone area is the area directly behind the right door where passing cars can easily be missed or where passengers typically stand prior to boarding.
Taking advantage of a reliable Voyager heavy duty camera system can aid in keeping your vehicles, your drivers, and other road travelers out of harm's way. Our Voyager line includes:

Single and Multi-view High Resolution Video Monitors
Side Cameras for merging traffic and changing lanes
Rear Cameras for better backing up visibility


Jensen Motor Coach Bus Monitors. FEATURING JE729BVM, JEBUSRS, JE1029BVM 7in to 10.2in Models Stocking, Same Day Shipping
Products providing value, reliability, safety, security, surveillance and quality
Combining over 175 years of product research and development for School Bus Radio, Transit Bus, Motor Coach and the Shuttle Bus Industry.
Providing parts and accessories for School Bus, Shuttle Bus, Transit Bus as well as Tour Bus and Motorcoach. Commercial Bus Radio & Video Products below OEM Dealer Prices. Featuring brands for Blue Bird, Ford, GM, IC Bus Corporation, MCI and Thomas Built Bus.