If you're in the business of moving children from home to school and back again safely or you spend your days hauling around a vehicle full of commuters, tourists or just your average daily passengers Bus Radio & Video Supply can help you.

Need a premium Bus Entertainment system with LCD monitors, stereos, CD/DVD players? Looking for an integrated Bus PA systems or Heavy Duty surveillance system. We can supply or Service Department with specially made electronics.

Choose from the top three manufactures in the industry for Bus Radios, Mobile Routers and the industry standard BUS- WATCH® System from REI. OEM Style Replacement Stereos and Mikes from CRC and ASA. HEAVY DUTY Bus Monitors & Radios from ASA Electronics.


Select from the top 3 manufactures for your bus radio, bus video, motor coach video and bus pa systems. Choose a replacement radio or upgrade those out dated bus monitors. Buy from BR&VSupply and save over OEM PRICE. Products are stocked and shipped same day from one of our three warehouses. If you don't find what you are looking for give us a call with the toll free number. Check back often we are constantly updating the long list of products we offer. Products available for your church bus, tour bus, transit bus, charter coaches, motor coaches, school bus as well as commercial shuttle vehicles. Now you have a choice. Our web presence will improve your bottom line. Small or larger orders welcome.

Products providing value, reliability, safety, security, surveillance and quality
Combining over 175 years of product research and development for School Bus Radio, Transit Bus, Motor Coach and the Shuttle Bus Industry.

1.866.424.0575

Largest Supplier for School Bus Radio / Motor Coach Video & Radio and Bus PA Systems. SAVE over OEM Dealer Pricing Stocking, Same Day Shipping
Compare and purchase products from ASE Electronics Corp., Custom Radio Corp., REI Radio Engineering Inc. Manufactures of Bus Radio, Motor Coach Video, Transit Surveillance Systems, School Bus Watch Equipment and Shuttle Bus Radio & Video Equipment.
FEATURED PRODUCT
Voyager Blind Zone camera systems, drivers are able to eliminate those dangerous blind spots by increasing your vision well beyond the scope of mirrors. The cameras greatly improve safety behind the wheel during tense times such as merging, lane changing, backing and making wide right turns. Voyager cameras enhance the driver's road confidence, and most importantly, provide secure passenger travel.
Check out the Plug-and-play School Bus Radios. Harness Plugs match the most popular school buses for easy installation.
HOME to the Plug-and-Play School Bus Radio
Providing parts and accessories for School Bus, Shuttle Bus, Transit Bus as well as Tour Bus and Motorcoach. Commercial Bus Radio & Video Products below OEM Dealer Prices. Featuring brands for Blue Bird, Ford, GM, IC Bus Corporation, MCI and Thomas Built Bus.
VIEW LATEST REI CATALOG PDF



Looking for Tour Bus Radio Equipment? Do you own or operate a tour bus vehicle? Visit our sister site at Tour Bus Radio Supply. Support for the DIY, owner or operator.. A large supplier for tour bus PA Systems, Tour Guide Equipment and Tour Bus PA Systems. Turn your factory OEM radio into a PA radio for less than 300.00. Wireless headsets are our speciality.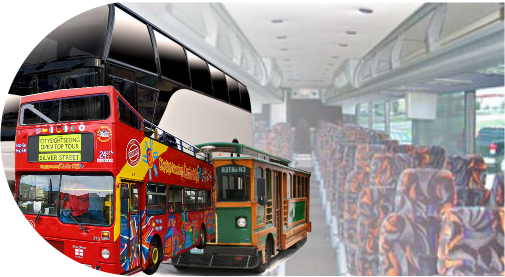 SISTER SITE